Enjoy better golf with our professional golf coaching
---
Playing golf has endless benefits, but it's not very beneficial if you don't know what you're doing! Whether you're a beginner wanting to learn from scratch, or simply looking to just improve your swing – we have golf coaching options to suit everyone!
Why Coaching?
If you are looking for a one-on-one golf coaching experience, our Individual coaching packages at SBN will let you learn and build on skills directly with one of our PGA professionals allowing you to build a long-term relationship with a trusted coach committed to helping you to reach your potential.
We have a range of different packages to benefit individuals, including our Bespoke package – where we specifically design a program to suit the level, needs and expectations of the individual. We use our skills and the latest technology such as Flightscope Radar and Skypro to analyse different areas of your game and work on the areas that require improvement.
Lessons will cover:
Golf Fundamentals
Swing Basics
Short Game
Long Game
Course Management
Bunker Play
Putting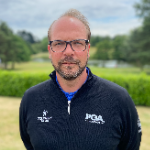 Simon Dainty - Retail Manager / Club Professional
Simon turned professional after a successful amateur career achieving representation for England and winning the England U18 Schoolboys Championships.Having enjoyed over fifty professional wins across Europe, he has now turned his focus to developing golfers to maximise their potential. Having gained valuable experience from training with Master Professional Pete Cowen (the most successful coach on the European tour) and Mike Hebron, Simon has a wealth of knowledge on swing mechanics and believes you have to instil constants to gain consistency, something every golfer needs. He has worked with all standards of golfers to bring out the best in them from beginners, County players, International golfers, and Professionals.He draws on his experience in his previous role as Head of Schools for the Lee Westwood Golf School to provide a structured learning approach, working with what players have in a simple but successful way. His motivation to improve a player is infectious, his strong people skills and communication help provide a unique coaching experience.
---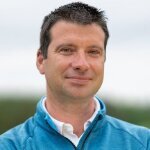 Roly Hitchcock - Head PGA Professional
Roly Hitchcock is Professional Golfers Association (PGA) Level 4 Coach and started his training at Stoke by Nayland Golf Club. During his career, Roly has held a variety of significant teaching posts including U18s Girls Coach for England Golf's East Region and Essex County Coach. He has also worked for various development academies, and really enjoys developing players understanding of the game, and working with the player to understand their wants and needs. He feels communication between
---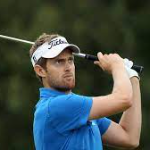 Jamie Moul - EGTF Professional
Ranked No.1 Amateur in the World in 2007, Jamie's amateur wins include the 2006 Lytham Trophy and the 2007 Brabazon Trophy. Jamie moved to the professional ranks after competing in the 2007 Walker Cup. In 2011, he recorded his first professional victory at the Acaya Open in Italy on the European Challenge Tour, which led to Jamie earning his playing rights on the European Tour the following season. With a wealth of knowledge to share and experience to pass on, Jamie is now offering range lessons, short game specific coaching and on-course tuition at Stoke by Nayland Hotel, Golf and Spa.
---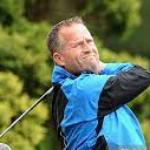 Paul Wilby - PGA Professional
Paul has worked in the golf industry for thirty-four years with thirty of those as a PGA Professional. Having retired as a Club Professional in June 2020 he now lives in North Norfolk and coaches part-time to help golfers of all abilities understand how they can enjoy the fantastic game of golf even more. Paul has a natural way of making you feel comfortable and relaxed so you can enjoy your lessons while getting the information you need to progress. Paul is ready to welcome you and looks forward to starting your journey to more enjoyable golf.
---
Matthew Egglestone - Retail Supervisor
Matt was proud to join the Stoke-by-Nayland team in December having only launched his career in the golf industry last year. He is working hard alongside Retail Manager Simon Dainty to offer an exciting and varied retail experience in the Pro Shop/Pippin Store, to promote the SbN Golf Academy and to advance the Custom-Fit offering here at the club. Matt is hoping to start his PGA degree course next year with a view to building a coaching career in the future.
---
Max Toombs - Trainee Professional
Max has been a member at Stoke-by-Nayland for over eight years and is now following a long line of talented juniors at the club who have gone on to pursue a career as a Golf Professional. He has started his PGA Professional Golf Studies degree this year and is looking to develop his coaching, club-fitting and retail skills at the resort, whilst also continuing to build on his playing career.
---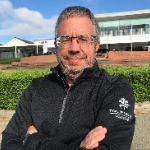 Nick Arter - PGA Professional
PGA Professional for over 25 years, Nick has given in excess of 40,000 hours of coaching. His passion for golf and coaching is evident from the moment of meeting him. Testament to his many regular clients who haven't just returned again and again, but have built up lasting relationships that have stood the test of golfs up and downs. His warm friendly approach allows all his clients to enjoy the process of learning to play golf and his infectious enthusia
---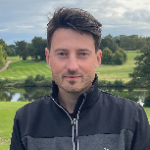 Tom Hatton - PGA Trainee Professional
Tom has played golf at stoke by Nayland for over 15 years representing the club in county and national level competitions, Tom turned professional back in 2022 after winning the Jamega tours amateur order of merit and is now competing in the PGA East region events. Tom has begun his PGA professional golf studies having previously completed a degree in sport and exercise science and writing his dissertation on the kinematic sequence and the relationship to injuries in golf, Tom has a keen interest in the mechanics of the golf swing and believes he can help improve your game.
---